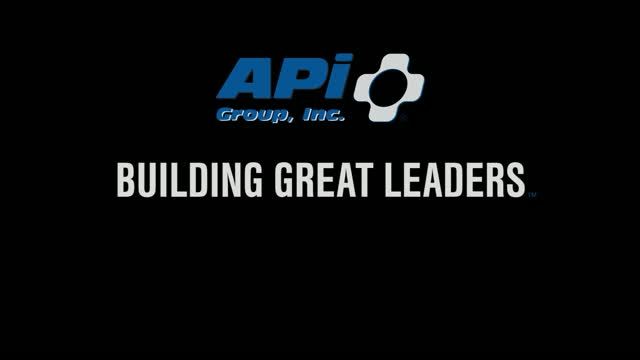 APi Group is a multi-billion-dollar parent company to more than 40 independently managed life safety, energy, specialty construction and infrastructure companies in over 200 locations worldwide. APi Group combines the personal attention of small-to-medium sized construction companies with the strength of an industry leader to bring innovation to the construction industry.
Since 1926, APi Group, has grown by acquisition to become the successful multi-billion-dollar company it is today. The secret? Our companies maintain who they are. They keep the identity, reputation, customer relationships and culture they've worked hard to establish. We also value and invest in the relationships of each company leader and their business.
We are a family of companies
As a family of companies working together, we have the parts to make any project whole. There is an APi Group company to fill nearly every phase of your project, so you can always work with a provider you know. Our ambitious family of companies located worldwide, offer a sea of expertise and a global portfolio of signature projects. We bring an innovative approach to projects with strict requirements and follow-through on every phase. Our collective commitment to our clients, people and the environment set us above and apart from our competitors.
We build great leaders
Our people enjoy the freedom to share best practices, develop peer-to-peer solutions and benefit by direct access to the wealth of experience and knowledge each company brings to the APi Group family. We bring our people together to share knowledge, improve best practices and spark innovation. We strive to lead the construction industry in leadership development and provide employees access to the best resources and development opportunities the industry has to offer.
Purpose
Building Great Leaders™
Mission
An energetic organization providing leadership to a diverse family of companies dedicated to delivering innovative solutions to the construction industry.
Values
Caring and enduring relationships with others
Honesty and integrity
Excellence, nothing less
Enjoying our work
Safety, health and well-being of all of our employees
Combining small company abilities with large company advantages
Becoming an
APi

Group Company

We work together to continue and strengthen the legacy you and your employees have created.

Is your construction-related company interested in joining the APi Group family of companies? We are always looking for companies that can help us grow and improve on the solutions we provide our customers. If your firm has a strong reputation in its field and shares our values, it may be a good fit. For more information about the APi Group family or to explore if we might be a fit for you, contact us.