Laying a strong foundation for the future
We established APi Group Foundation (the "Foundation") in 2020 to solidify our commitment to charitable efforts in our communities. APi Group funds the Foundation, and the Foundation selects charitable organizations described in Section 501(c)(3) of the Internal Revenue Code to fund which meet its mission.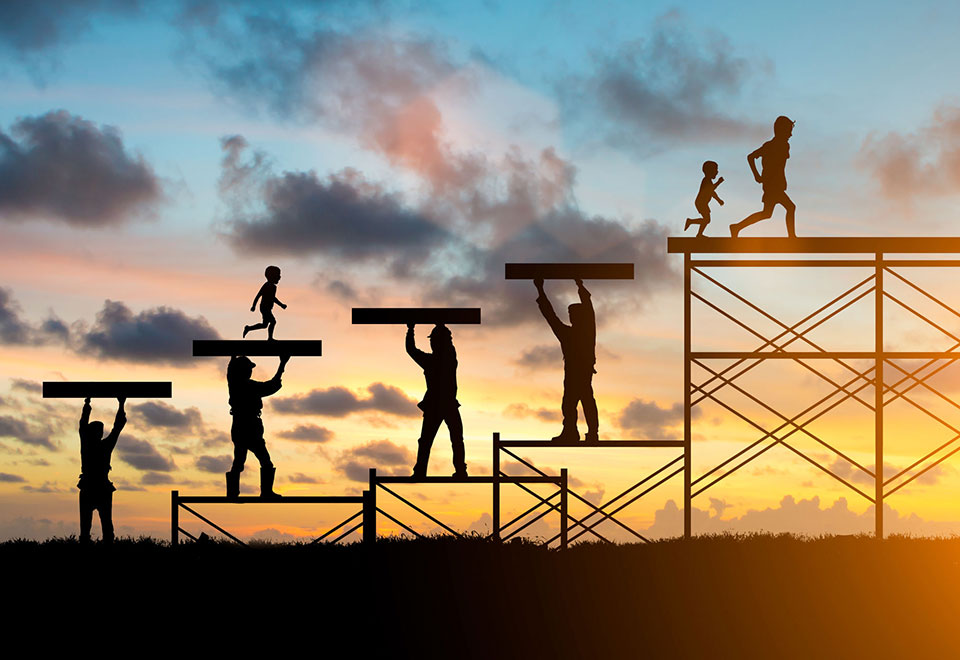 Within our family of companies and beyond, caring for others and building lasting relationships are part of who we are at APi Group. Through the Foundation, we seek opportunities to ease the burden of unexpected, life-changing hardships for affected families, military personnel, and veterans. We channel our support through charitable health and human services; community, civic, and cultural development; education; and environmental activities and projects.
The Foundation accepts grant applications on an ongoing basis, and we meet quarterly to consider grant awards. In alignment with the Foundation's giving philosophy and priorities, the Foundation's Board may consider the impact of a grant on the advancement of inclusion and equity in our community. With a focus on equitable giving, the Foundation will consider applications from organizations rooted in and led by representatives from the communities they serve. Although a Section 501(c)(3) charitable organization's grant request may align with our funding priorities, due to finite resources, APi Group Foundation is unable to support every worthwhile project within any given fiscal year.
To be considered for a grant, organizations seeking funding for projects and activities that align with our grant-giving guidelines are invited to submit a completed MN common grant application with supporting materials to bmN2dGViaGNzYmhhcW5ndmJhQG5jdnRlYmhjdmFwLmhm|bmN2dGViaGNzYmhhcW5ndmJhQG5jdnRlYmhjdmFwLmhm.
Guidelines for Grant Seekers
MN Common Grant Application
The grant application process from submittal to funding decision may take up to six months; please consider this time frame to inform your request(s). Generally, the Foundation will select one project per applicant for consideration; please submit an application for your highest-priority project that most closely aligns with our grant-giving guidelines.
Following the review of your organization's grant application, the Foundation will email you to disclose whether your project will receive funding. Awardees are required to enter a Grant Restriction Agreement to complete the award process and receive funding.
We appreciate your interest in APi Group Foundation and look forward to reviewing your grant application.