Safety Services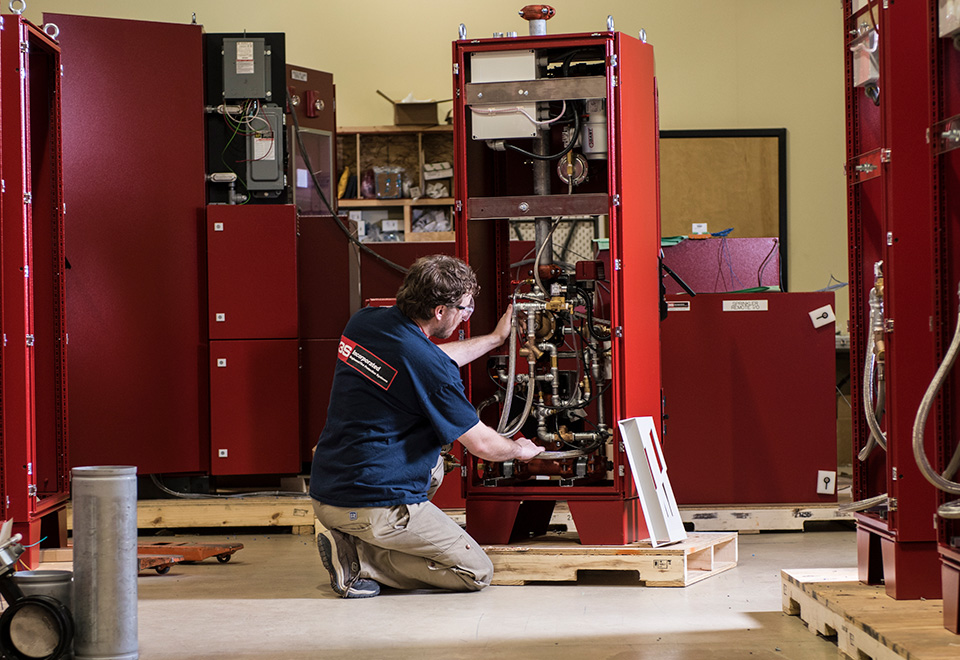 Get in touch
Headquarters
3S Incorporated
8686 Southwest Parkway
Harrison, OH 45030
USA
Phone: 513-202-5070

Established: 1987 | Acquired: 2012
3S is a leader in the protection of high-hazard, high-value assets and processes. We design, install, inspect and maintain fire suppression and industrial fire alarm systems across North America, focusing on the automotive, steel, power generation, petrochemical and energy industries. We enjoy applying a high level of custom design and our years of fabrication experience to unique and challenging fire suppression and detection applications. We are experts in the design and fabrication of industrial enclosures for fire protection, which increases your system's life and reduces operating costs.
We are passionate about our fire protection inspection and maintenance services and will travel to service our clients. 3S serves all of the U.S., Canada, Mexico and South America, with offices in Cincinnati, Greater Chicago, Houston and Saltillo, Mexico. We are licensed in many states, and we handle projects turnkey as a prime contractor or as a subcontractor.
3S employs NICET III and IV engineers who develop AutoCAD and 3D drawings and many NICET II, III and IV technicians and project managers who oversee the installation and commissioning of our design-build fire suppression and alarm systems. Our people are factory trained and certified to work on a wide variety of fire suppression, fire alarm and gas detection systems.